It's been over 20 years since any meaningful updates have been made to Canada's Divorce Act. The biggest changes, now law, are meant to do one thing: protect the best interests of our children. In this post, we'll review what this means for Ontario families and why alternative dispute resolution, i.e., mediation, has now been legally recognized as a way to put kids first.
What is alternative dispute resolution?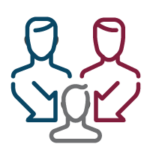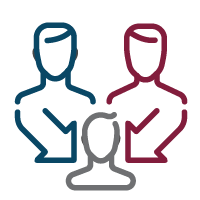 Alternative Dispute Resolution (ADR) refers to resolving disputes outside of the courtroom. When it comes to divorce, mediation is the most common method.
A trained mediator is a neutral 3rd party who guides couples through the process of separation. They provide a safe, productive environment for couples to work through separation issues including: division of assets, parenting plans, child support, spousal support and more. The end goal is a mediation agreement both parties agree to.
Divorce and your child's wellbeing
In a traditional divorce, each parent hires their own lawyer who is mandated to act in the best interest of their client. You've seen the commercials on TV, 'ABC Law Firm fights for YOUR rights'. And for many families, the divorce process can be described as just that — a fight. 
With you and your partner on opposing sides, increased conflicts are bound to happen and they affect the wellbeing of your children. 
Children living in intact, nuclear families are about half as likely as children in step, blended, or one-parent families to have a mental disorder or need psychological help (

aacap.org

).
The impact of divorce on children is unavoidable but studies show it's far more detrimental for children to stay in a high-conflict household. In these cases, children show improvements in well-being after a divorce.
Once the decision has been made to divorce, children will need the support of both parents to navigate this challenging journey. And the Divorce Act now makes that responsibility clear.

How mediation puts children first
As parents, your job is to look after the physical and mental health of your children. You can't take away the pain they'll feel but you can do your best to minimize the negative impact. 
Changes to Canada's Divorce Act, particularly in sections 7.1-7.5 outline your responsibilities as parents to do your best to protect your children from exposure to adult conflict as a result of a divorce proceeding. In addition to complying with court orders and providing accurate financial disclosure as ways to avoid conflict, the Act actually recommends you resolve matters through dispute resolution, aka, mediation.
Research shows that children do better when parents can minimize conflict and cooperate on behalf of the kids (

aacap.org

).
Mediation brings you together to work on your issues so you're on the same side–fighting for your children vs. against each other. In fact, when determining 'parenting time' with each parent (formerly known as 'custody'), the best interests of the child will be the only consideration. 
When children are at risk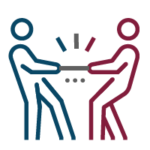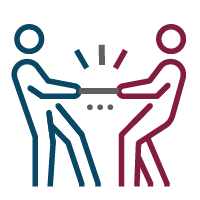 The previous Divorce Act did not address family violence and its effect on how the court makes decisions related to the best interests of a child. 
The updated Divorce Act references family violence as, "any conduct that is threatening, forms a pattern of coercive and controlling behaviour, or causes a family member to fear for their safety or the safety of another individual."  
This broad definition includes physical and psychological abuse, withholding financial resources and the harming or killing of animals. It's important for parents to understand that in cases where family violence is suspected, the courts will act, whether or not a criminal offense has occurred. In these situations, mediation is not recommended. 
If you or someone you know is experiencing abuse, please call the provincial crisis line by dialing 2-1-1 on your phone or access resources for victims of violence on the Ontario.ca website. 
Updates to Canada's Divorce Act have been a long time coming, especially where children are concerned. From new rules regarding relocation to changes in parenting terminology and tactics to help reduce poverty, you can read about the Divorce Act changes on the Government of Canada Department of Justice website. 
If you and your partner are committed to putting your children first through the divorce process, you can resolve your issues with a professional Ontario mediator.