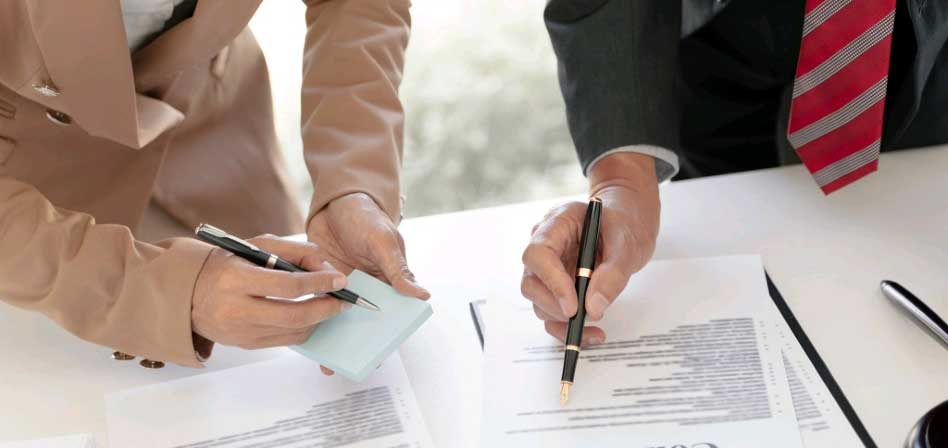 What is a separation agreement?
A separation agreement between married or common-law couples is a binding agreement under Ontario Family Law. It is meant to formally resolve all issues arising from a separation, such as support, parenting time and decision-making responsibilities for the children, and property division. A couple, once married, has now decided to separate and can have a legally binding agreement to help to outline the decisions and governance of both parties.
When drafting a separation agreement, both parties negotiate in good faith, they discuss points that relate to specific familial needs, for example, parenting time with the children and division of property. A 3rd party legal professional can help to mediate the process and help both parties arrive at a mutually beneficial agreement.
Why do I need a separation agreement?
Separation Agreements in Ontario are not mandatory but can go a long way in making the process easier for all involved. You can still live in the same dwelling and be legally separated, having an agreement in place will help to mediate any issues that may arise.
Divorces can be an emotional and physically draining situation for both parties. Tempers can flare, and it can be difficult to come to an amicable conclusion. A separation agreement can provide clarity and can help both parties manage legal costs and save time.
Do I need a separation agreement in Ontario?
There is no law in Canada compelling couples to enter into a separation agreement.
It offers both parties a clear outline of the decisions in writing so that there are no misunderstandings. It also provides the court and other parties with clear directives as the result of a dispute. A properly executed and signed separation agreement is enforceable in a court of law.
In addition, a separation agreement can also act as a legal document in the sale of property and may be required by mortgage brokers in the purchase of a new property.
A divorce is not necessary for a separation agreement to be legally binding. Some couples never legally divorced.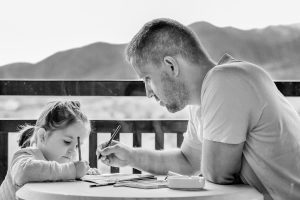 What Goes into Separation Agreement in Ontario?
A separation agreement provides parties with specific information regarding how any issues facing the separating couple are to be resolved. Besides ensuring the care and welfare of any children from the marriage, making a separation agreement is important to protect any assets accumulated during the relationship.
ownership in or division of property.
support obligations.
Co-parenting children.
Parenting time with the children.
any other matter in the settlement of their affairs.
Parenting Time and Decision-Making Responsibilities (Formally Referred to as Custody): A separation agreement will outline parenting time and decision-making responsibilities for the children. It can regulate when each parent will spend time with the children, how holidays and significant events will be shared, and how decisions for the children will be made.
Child Support/Spousal Support: The amount of child support to be provided can be negotiated and agreed on with a separation agreement. Special or extraordinary expenses for the child, and how they will be paid for can also be included. It can also define spousal support and provide a fair division of assets. If spousal support claims are waived, the agreement should indicate why and provide a provision for changes based on changes in the financial situations of either spouse.
Dispute Resolution: Parties should specify how any future disputes will be resolved if issues come up in the future on which they cannot agree. Parties may wish to specify a mediator or arbitrator to whom they will turn in case of disagreement.
Life Insurance/Medical and Dental Benefits: Parties may wish to indicate that one or both parents maintain the children on his or her life insurance and extended health and dental plans for a certain period. Parties can also specify how payment for uncovered medical and dental care will be divided. It may also be required for the payor of child/spousal support to maintain a life insurance policy that will guarantee that a certain quantity of life will remain in place as security for support,  in the event of an untimely death.
Division of assets: The agreement should determine how net family property will be divided, how the equalization payment will be paid (as one lump sum, or in installments), and when it will be paid. Property division and spousal support provisions may be intertwined; the agreement should specify if certain benefits are given in exchange for others.
Property Division and Matrimonial Home: A separation agreement is normally required when dividing property, especially when it comes to the matrimonial home. Whether one party is buying out the other, or the house is going to be sold on the open market, the real estate lawyers and mortgage lenders will almost always request a professionally drafted and executed separation agreement.
Debts/Pensions: If the parties have debts and/or pensions, the agreement should indicate how those will be divided.
What happens if we use a do-it-yourself separation agreement template?
The do-it-yourself approach to drafting a separation agreement can seem like a reasonable idea when two parties are separating and have agreed to settle without the court's intervention. The problem is, that a template or kit purchased from a store or downloaded from the internet can overlook some very key points, as defined by Ontario Family Laws. These agreements do not usually cover the legal requirements necessary when entering into a separation agreement and the clauses in these agreements are often vague and/or ambiguous. They generally don't reflect the best interest of the parties signing it as most individuals are not well versed in Ontario Family Law and do not understand the legal ramifications when signing these agreements. This could lead to a challenge in the courts by the other party, resulting in the increased expense of hiring lawyers and time spent in the court system.
Hire a Mediator for your separation agreement
Mediation can be your guide to arriving at a mutual separation agreement without the high court costs and hurt feelings. Your goal is to stay focused on arriving at a solution that is beneficial to you and your soon-to-be former partner.
A mediator cannot "judge" and will not advocate for one party over another; therefore, do not prepare to "make your case. The role of the mediator is to remain impartial and work with both parties to construct solutions for their disagreements. Ontario separation agreements have serious and lasting consequences. The terms you agree to will shape your future finances, parenting arrangements, and general lifestyle plans.
When it's time to go your separate ways, we can help you move forward peacefully.
South Simcoe Family Mediation Services guides you through separation and divorce in Ontario towards the best possible outcome for everyone.
When it's time to go your separate ways, we can help you move forward peacefully.
South Simcoe Family Mediation Services guides you through separation and divorce in Ontario towards the best possible outcome for everyone.