Who keeps the pets after a divorce?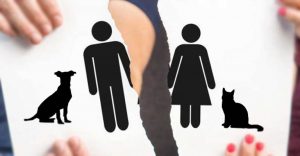 Most pet owners love their pets and consider them to be an integral part of their family. Unfortunately, in a marriage breakdown, the issue of who will keep the pets is often one that is not easily resolved. Pets often get used as a bargaining tool during divorce, and sometimes people will fight to keep the pets just to "stick it" to their former partner.
Mediation can help you both decide to put the welfare of your pets first.
The effects of divorce on your family pets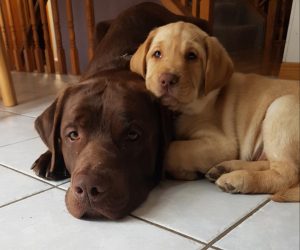 Animals are creatures of habit and thrive on consistency. They are easily thrown off by any changes in their routine. When humans give off stress, anxiety, and anger, our animals pick up on it. When your house is full of arguments and tension, your pet may become frightened, anxious, or depressed.
Animals are also often emotionally affected when a couple parts ways. Many pets experience depression, anxiety and behaviour issues following a separation.
Another concern is the issue of pets being surrendered to animal shelters after a separation.
At least 60% of current dogs looking for homes at Animal Adoption Agency are the result of a broken home. "One in four marriages ends in divorce. "Many times there is more than one pet in the effected household…it's very sad but true", says Lee Amiti from Animal Adoption Agency. Pets Dumped After Divorce – Animal Adoption Agency
Read more: Divorce can have a devastating effect on your pets: What you need to know – SheKnows
Don't put your pet's fate in the hands of a judge

Sadly, in the Canadian Family Courts, pets are treated as property. This means that you can only decide their ownership, and not their custody. If you end up in court fighting over what will happen with your pets, it is very likely that a judge will have to make that decision for you.
To illustrate how risky and devastating taking this approach could end up, take a look at a recent Ontario Superior Court of Justice decision in the matter of Coates v. Dickson In summary, the outcome of this case was that the couples 2 dogs, Jazz and Jetta, ended up separated with one dog going to each party.
How Mediation puts the wellbeing of your pets first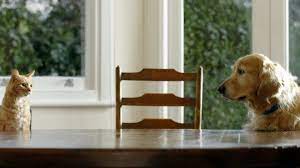 Mediation allows for more flexibility and creativity in deciding what is best for your pets. In the mediation process pets are not seen as property, but rather as family members. A trained and skilled mediator can help couples have frank and open discussions to make the best decision for their pets. Mediation takes into consideration things such as the cost of raising the pets, the ability for each spouse to properly care for the pet, each spouse's living environment, and the attachment between the pets and their owners as well as the children.
Frequently Asked Questions – South Simcoe Family Mediation (southsimcoemediation.ca)
Choose a mediator who has a real understanding of pet custody matters
As a dog momma myself, I understand the connection that people have with their animals. I also understand the stress that a separation can have on animals. Animals have complex emotions and cognition in their interactions with humans. I am able to help my clients make fair and informed holistic decisions that are focused on the long term wellbeing of their pets.