What is Divorce Mediation?
When you've made the decision to separate, you're often told to 'get a lawyer'.  But before you decide to lawyer up, and enter into a potentially nasty legal battle, please know that there are other alternatives.
If you don't know just how expensive traditional lawyer lead litigation can get, click here to see how this couple spent 1.7 million dollars in litigation fees! Costs Endorsement 22-01-04
Divorce mediation is an alternative to what can be a stressful, lengthy and expensive process
❤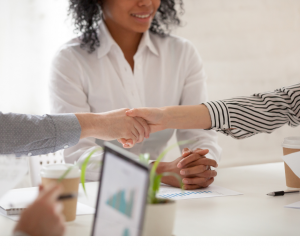 If you and your partner are committed to wanting to resolve the issues of your separation in an amicable way, without ever having to step foot into a courthouse, I can help you! As an accredited and trained divorce mediator, with over 10 years experience working with families navigating separation and divorce issues, I can help you and your partner reach a fair settlement.
 A divorce mediator is a neutral 3rd party who guides couples through the process of separation. A mediator does not represent either party, but rather supports both parties to reach a separation agreement together that is fair and equitable for both parties.
Divorce Mediation provides a safe, productive virtual environment for couples to work through key separation issues including:
➡️
division of assets
➡️
child support
➡️
parenting plans
➡️
spousal support and more.
Once an agreement is reached, independent legal advice (ILA) is an essential part of the process. All mediation packages offered at South Simcoe Family Mediation includes an ILA  session for both parties.
The end goal is a separation agreement both parties agree to 😊
If you or someone you care about has made the decision to end their relationship, let's talk.
I provide a free 20-minute exploratory session that helps couples decide if mediation is right for them. Reach out today.